Sure, you know how to use a webshop. And our website is not much different. But over the years we added many features that can really make your shopping experience more convenient but can easily be missed. So we created this page where we share some shop tips that will help you in the order process. We will add more tips on a regular basis.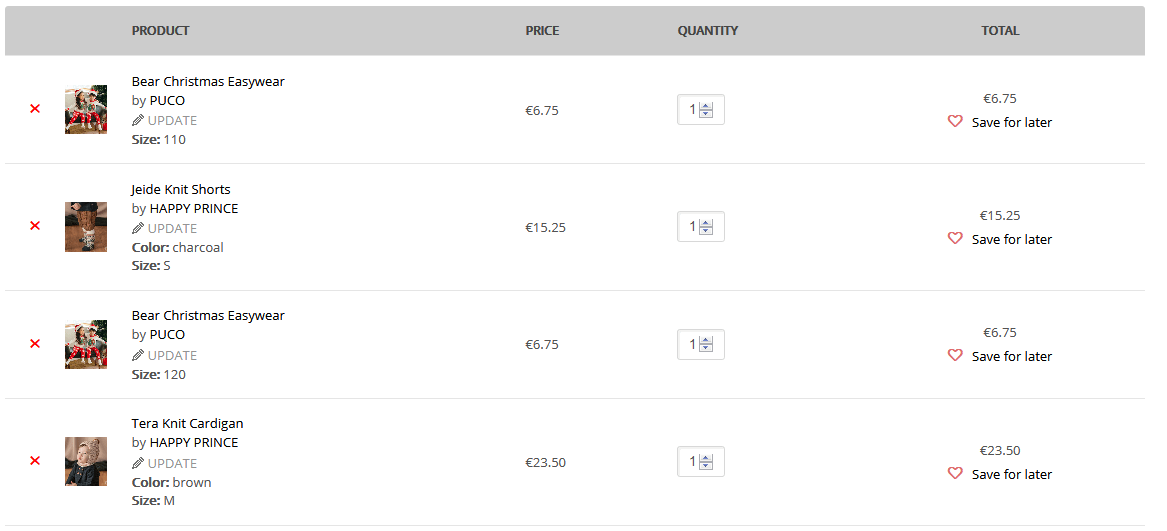 We made it easier for you to change color or size options for products in your cart.

We added a new feature to our site to make the shopping process easier. Now you can add products to a wishlist.