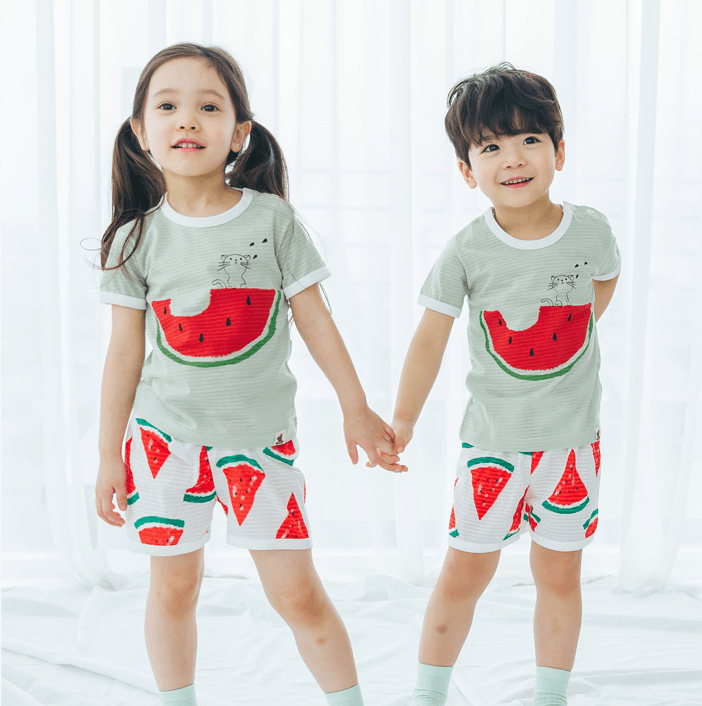 Sleepwear and playwear sets sell well all year round. We have a few brands on KKAMI.nl that only design that kind of children clothes. All of them sell well, but Puco has consistently sold better than all of them for the past two years. Below we will have a closer look at Puco's success story.
Order Puco and Vovo with 10% discount before May 31, 2018 with this coupon: pucokids2018
Experience and knowhow
Mina Kim is a textile designer with 8 years of design experience before launching her own brand. After the birth of her first child she quit her job and focused on making her own designs. Mina was lucky to find a factory with 20 years of knowhow. That is how Puco was born in August 2012.
Pure cotton
The Puco name is a combination of pure and cotton. Mina explains: "Because clothing directly touches your child's skin, I want to protect the skin with pure cotton." That is why the Puco clothing is always made with 100% cotton. "I try to make clothing which can be worn by my own child, being comfortable and pretty at a good price", says Mina. It is this combination that customers like about the Puco brand. And although the clothes are intended for indoor, Mina prefers designs that can also be briefly worn outdoors.
Sister brand Vovo
Mina later created a second brand called Vovo. The Vovo brand is similar to Puco but is designed primarily for toddlers. The brand was initially intended solely for the domestic market, but was quickly discovered by Chinese moms. It currently sells even better in China than in Korea. Through KKAMI Mina now also reaches buyers in other parts of the world.
Puco on KKAMI.nl
Mina wishes to make the position of her easywear brands stronger on both the domestic and international market by quickly catching the recent trends. KKAMI has been handling Mina's international sales for the past 2 years. We are currently working to bring Puco to a major kids fashion trade show to reach a larger international audience.